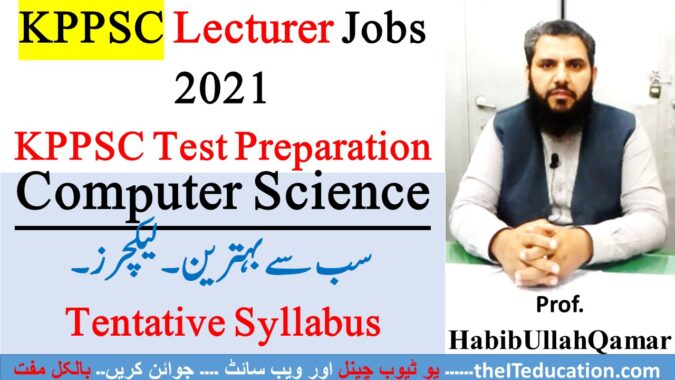 KPPSC Lecturer exam is being planned by the KPPSC in November 2021. For lecturer jobs of computer science, As I believe that subject competency is checked with GAT-Subject type test. As others are not syllabus is issued by KPPSC, PPSC, and FPSC while in the advertisement. Only this is mentioned that 80% paper will be from the subject competency and 20% questions will be from General Knowledge including English, Math, Current Affairs, Islamiat, Pak Study, and urdu. Hence every aspirant of the KPPSC lecturer jobs for computer science wants to know the tentative syllabus of the Lecturer posts and how to start the test preparation for Computer science lecturer jobs. This article having video links will help the aspirants of the KPPSC Lecturer for Computer science best stuff to prepare.
KPPSC, PPSC, FPSC Test Preparation for Computer Science Syllabus and preparation
Watch this video and click the links below to get the online lecture session recorded for PPSC lecturer for computer sciences which will be helpful for the KPPSC aspirants too.